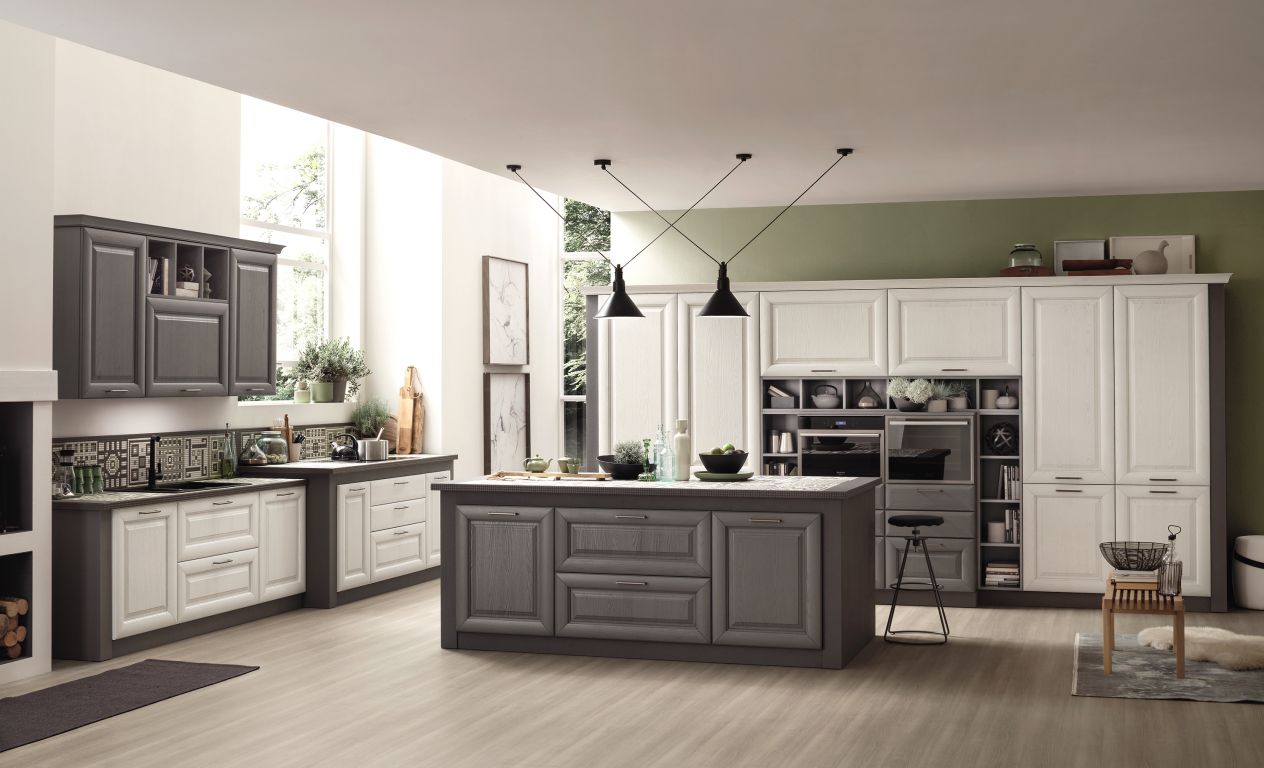 The model concept
Lola, l'eclettica: vi presentiamo la nuovissima cucina in legno che traduce ogni stile e rende tutti liberi di scegliere la cucina desiderata per la propria casa.
Particolarmente versatile, rappresenta sia mood contemporanei, sia estetiche dal sapore classico e molto chic, grazie a elementi di tendenza con inserti industrial o minimal, a dettagli di memoria country o a complementi dai tratti nordici.
L'anta in finitura décapé propone soluzioni cromatiche molto attuali, come i toni chiarissimi del ghiaccio e quelli più intensi dell'antracite. Per chi lo desidera, le ante di Lola sono disponibili in finitura laccata nelle centinaia di colori presenti nelle scale Ral e Ncs. E chi vuole dare un tocco di prezioso scintillio, può scegliere la variante con profili dorati e argentati.
Associated Styles
Available finishes:
Arrex stores
Find the store closest to you.