Arrex Worldwide: the international furniture market
Italian kitchens, in a full range of forms, designed and built in Italy, for the global market.
Our all-Italian brand of furniture for kitchens and living rooms is suffused with international styling.
The numbers speak for themselves: we're present in over 35 countries, and continue to furnish the homes of many customers with our designer kitchens, responding to the needs of many diverse social and cultural contexts.
1650 DEALERS
80 AGENCIES
35 COUNTRIES WE EXPORT TO
1200 SHOWROOMS THROUGHOUT THE WORLD

Our retailers are a constant point of reference for you, our customers, wishing to furnish your homes with our modular kitchens.
The 1650 sales outlets  in Italy and abroad, together with the 80 agencies  work with us every day in order to design and offer kitchens and living rooms to ensure you a professional, skilled, dedicated  and reliable service. Over 1200  showrooms in Italy and around the world display  our latest modern and classic kitchens compositions: you can find them  centrally located in such cities as Shanghai, Moscow  and London, as well as in the quaint  villages of France or the towns of Norway…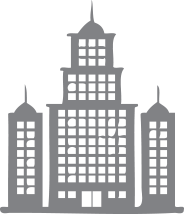 Contract and international projects: our success throughout the world also includes the large-scale supply of kitchen furniture.
Our kitchen furniture is used to furnish the buildings of entire neighbourhoods – both in residential areas in some of world's largest cities, as well as in suburban residential or holiday resorts: thanks to the contracts created,  Italian-designed kitchens continues to fulfil the dreams of thousands of families – even overseas.