Materials and finishes
Materials, for us, are important resources for creating your designer kitchen and living room, which are a part of your lifestyle and life projects.
Kitchens in wood, laminate, glass or even eco-cement, and kitchens in different colours: materials and shades coordinate in our designer kitchens to allow you to customise as much as possible, in response to new ways of living.
Our extensive kitchen catalogue is proof of just this. The standard units maintain a harmony in their shapes and proportions; everything else can be tailored to suit.

Solid wood
Our solid wood kitchens bring a natural dimension to your daily life.
Solid wood was the only material used by the first artisans to work at our company. We've been master woodworkers since 1973.
And to be clear, we source all our solid wood exclusively from certified plantations. It's the only way we feel justified in using a natural material which enhances natural beauty. In the grains and knots in the natural wood used to make our fitted kitchens, you'll discover the beauty and strength of walnut, oak, cherry, chestnut, acacia, poplar, ash, and many more.

SOLID WOOD
100% RESPECT FOR THE ENVIRONMENT

Veneered
Our kitchens in wood veneer are the result of careful processing by skilled craftsmen who love this natural element and know just how to bring out its best qualities.
Our high-quality veneer is available in over 20 different types of wood and finishes, and used to clad doors up to 28 mm thick! To unlock the beauty and force of nature in your furniture, choose from the many models with a veneer finish in our modern and classic kitchen catalogues.

Laminate
Designing your laminate kitchen is easy and fun with Arrex!
Today, Arrex kitchens offer over 115 different colours and finishes. Be blown away by the colourful, uniform finishes, unique cement or metal oxide look,   or the many wood effects available in a multitude of different shades. You'll be amazed by how  enjoyable  it is to  design your kitchen together with our retailers, selecting original, fully customised solutions.

Lacquer
Lacquer: an attractive solution for our designer kitchens.
Whether full-colour lacquer with ultra-smooth surfaces and a gloss or matt effect, or lacquer on wood with visible knots and grain, the end result is sure to impress.
In addition to a choice of many standard colours, you can also choose the shade for your kitchen from the full RAL and NCS colour charts. That means thousands of colours – and we have them all.

Environmentally sustainable water-based paints

Green Mind: environmental responsibility
2 HOURS OF LACQUERING PER DOOR
100+ STANDARD COLOURS
RAL + NCS: WE HAVE THEM ALL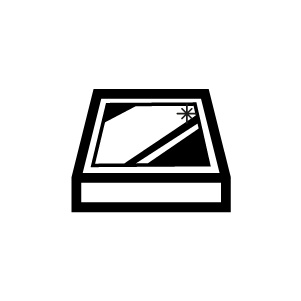 Tempered glass and aluminium
Tempered glass teamed with aluminium makes for the perfect solution for designer kitchens with a contemporary feel.
Glass and aluminium are resistant, eco-friendly, recyclable materials: in short, they're versatile, high performance materials  that respect the environment. They also create great lustrous effects: depending on the finish and the colour, they absorb or reflect the light, making the kitchen shine brightly or lending it a more formal look.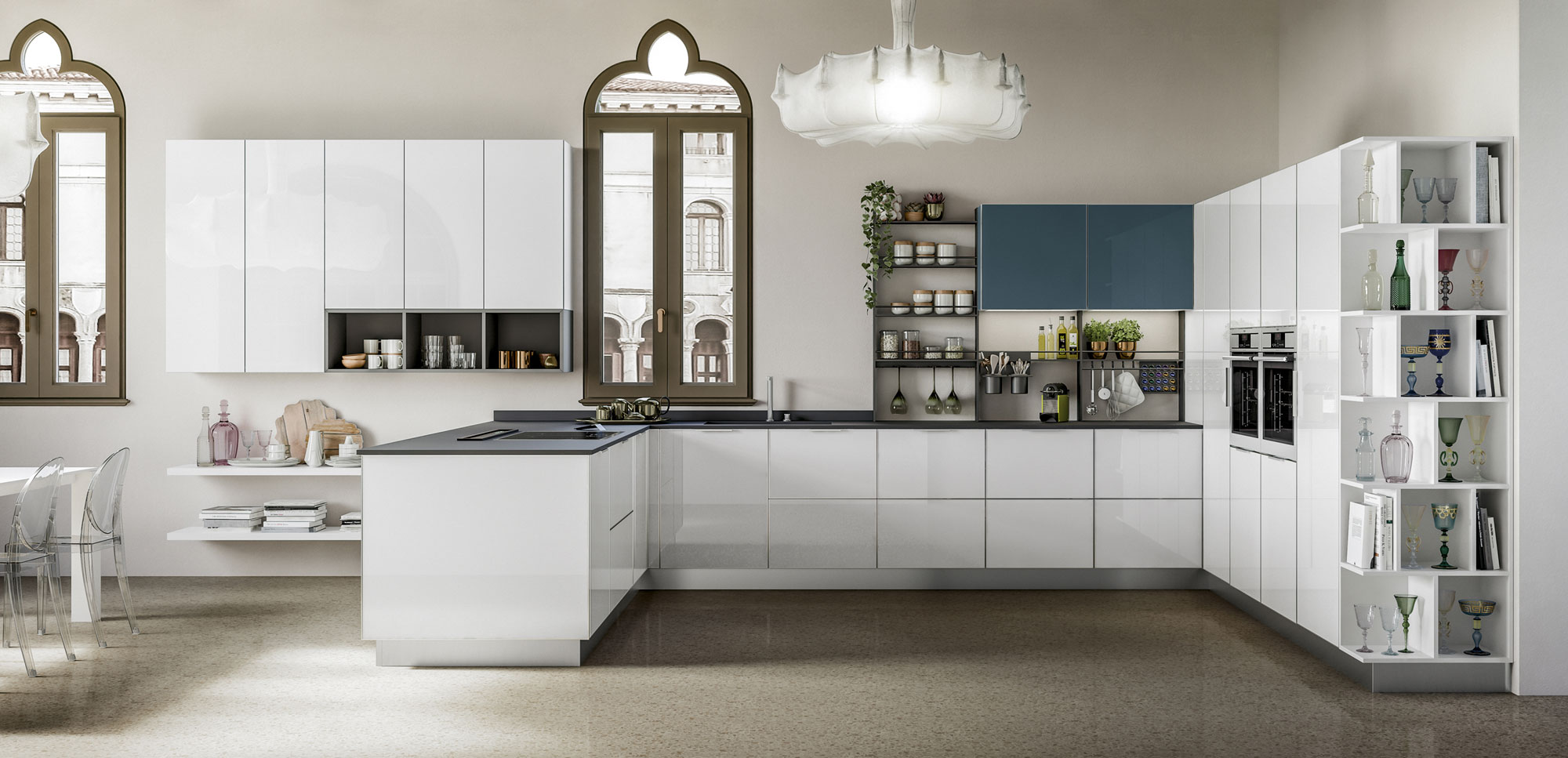 High-Tech Materials
High-tech materials are the result of and driving force behind innovation within the kitchen furniture sector.
High-performance, resistance, ductility and uniform aesthetics: these are the characteristics of the high-tech materials we use in our kitchens.
CARBON
Carbon has been employed with great success in our kitchen ranges, and is used as a support for breakfast bars or as an elegant worktop surface.
ULTRA-THIN STONE
Another innovative product for kitchen work surfaces: ultra-thin stone that is resistant to stresses, chemicals, scratches, bending and scrapes. What more could you ask for from our modern and classic collections?
RESINS, MINERALS AND PIGMENTS
The latest solutions for fitted kitchen worktops offer a huge range of colours and aesthetic effects, as well as outstanding resistance to wear. Those made of resin, minerals and pigments are among the most in-demand in the kitchen furniture market.
ECO-RESIN
Eco-friendly textured cement and latest-generation water-based polymer-matrix micro-resin: it's resistant to scratches and stains, eco-friendly and suitable for all types of surface. This unique and innovative material covers your kitchen doors, worktops, sinks, walls and flooring perfectly and creates continuity for your kitchen.
P.E.T.
The P.E.T. used in the coverings of the doors on some of our models  is  a completely recyclable material, 100% green,  and particularly resistant to shocks and scratches. Surfaces are pleasantly soft to the touch, with a silky effect,  and an extremely matt and uniform colour.
ᅠ