Worktops
We have over 300 different finishes on offer for your kitchen work surfaces.
From solid wood to high-tech materials, choose the worktop that best meets your requirements in terms of practicality and functionality.

MARBLE – GRANITE – PORPHYRY – NATURAL STONE
Precious natural materials with unmistakable grains and colours to create a kitchen with a strong character.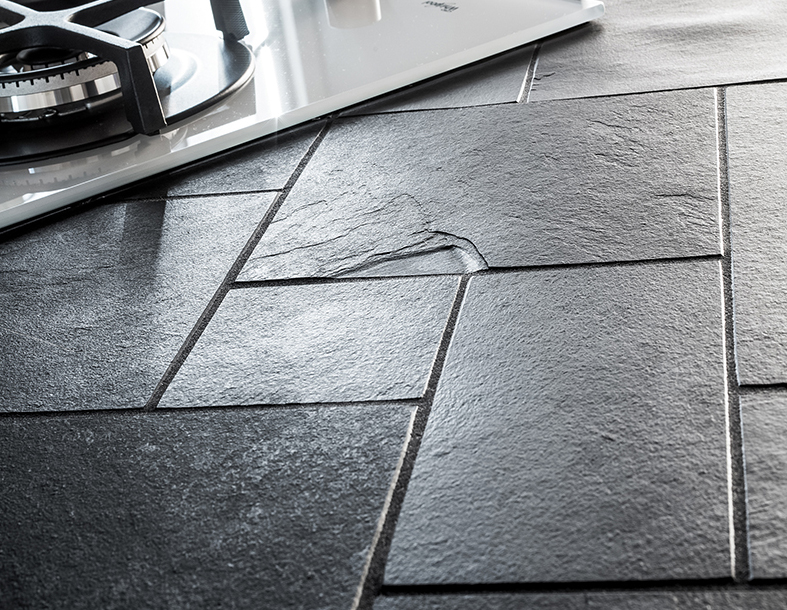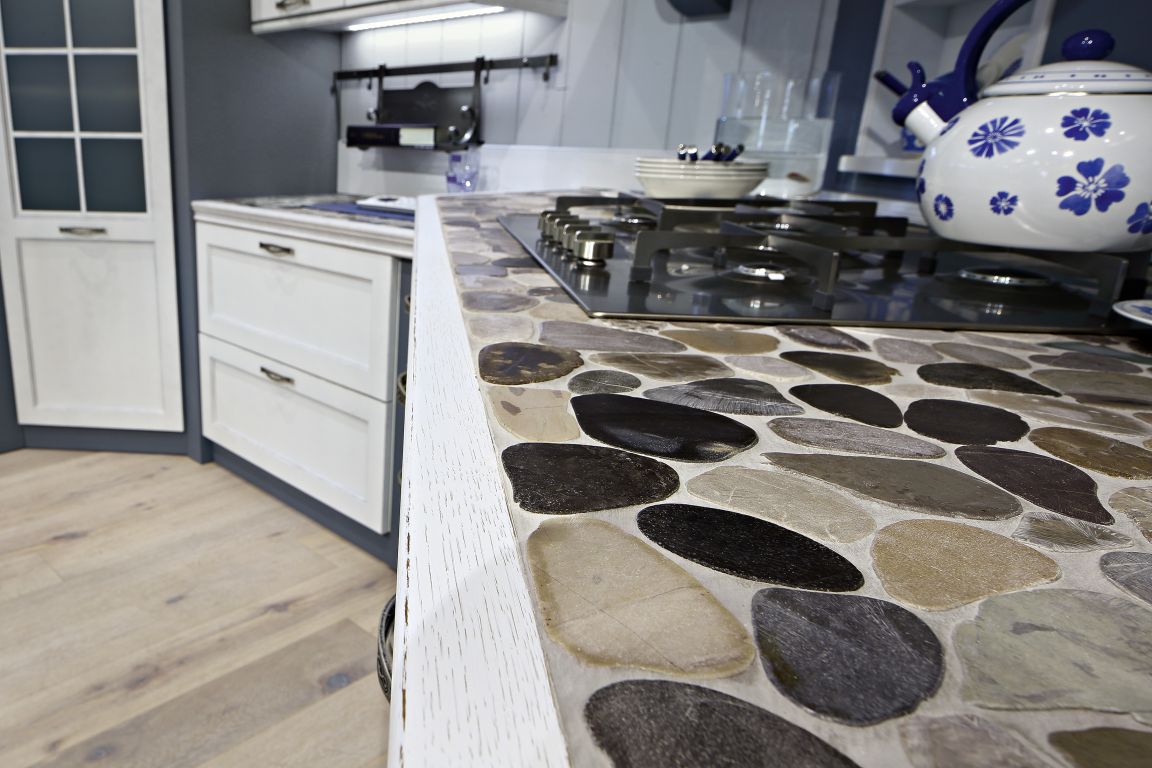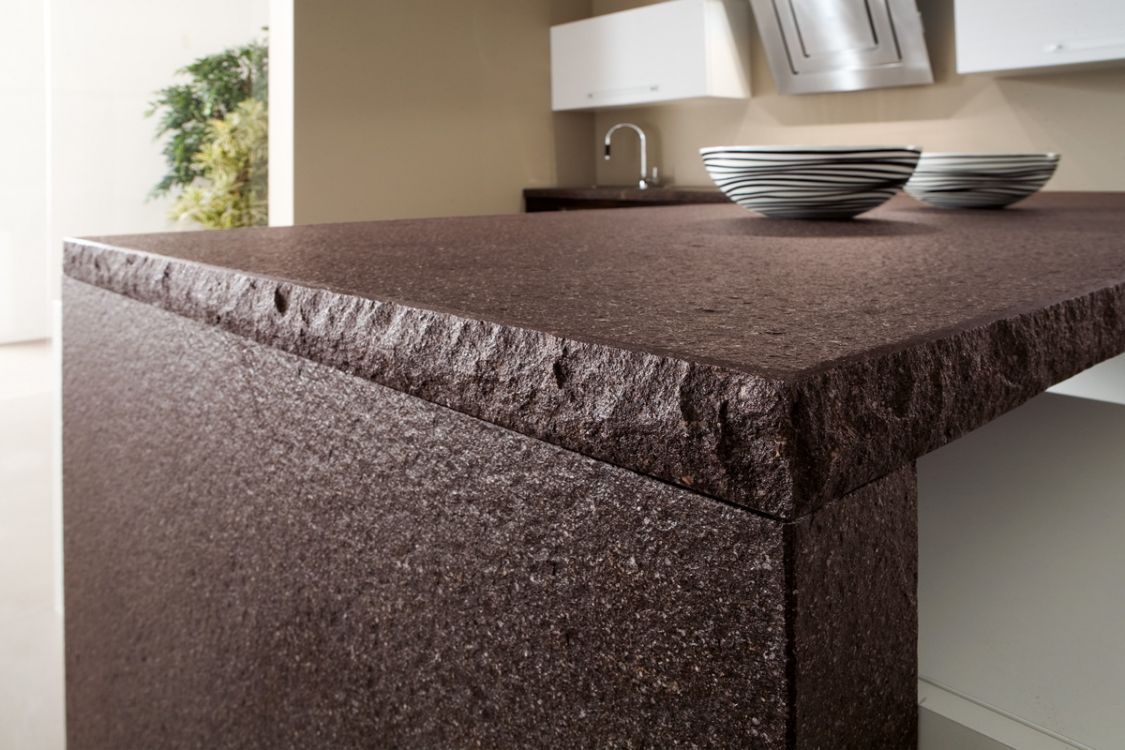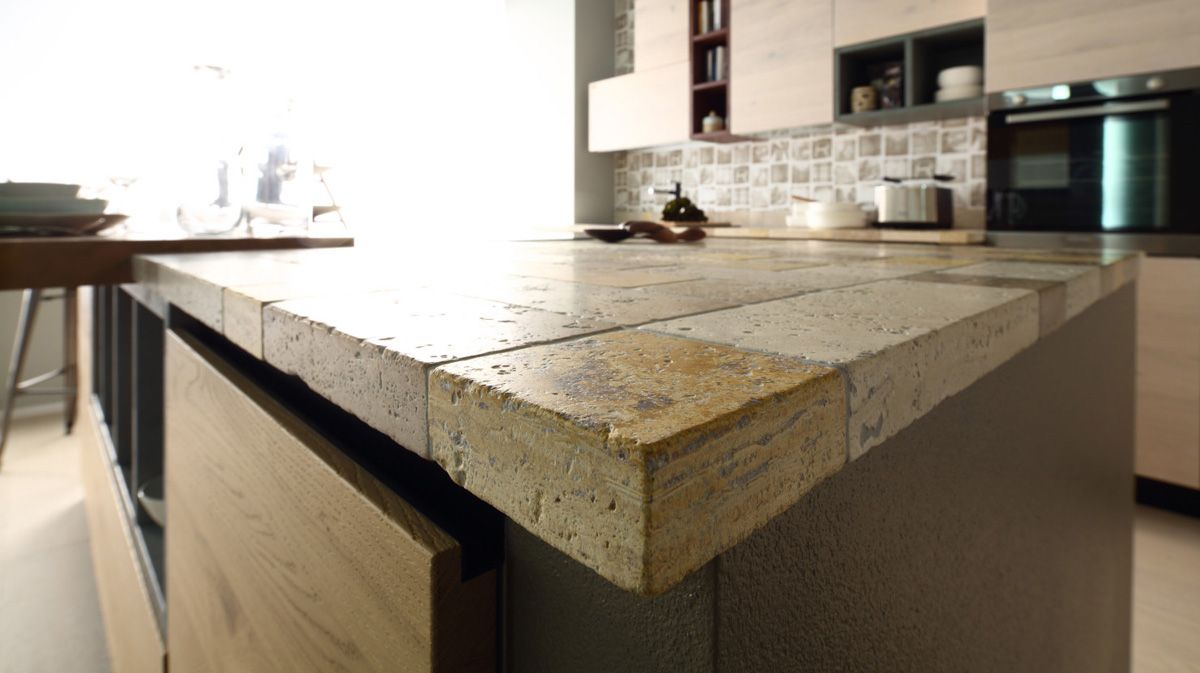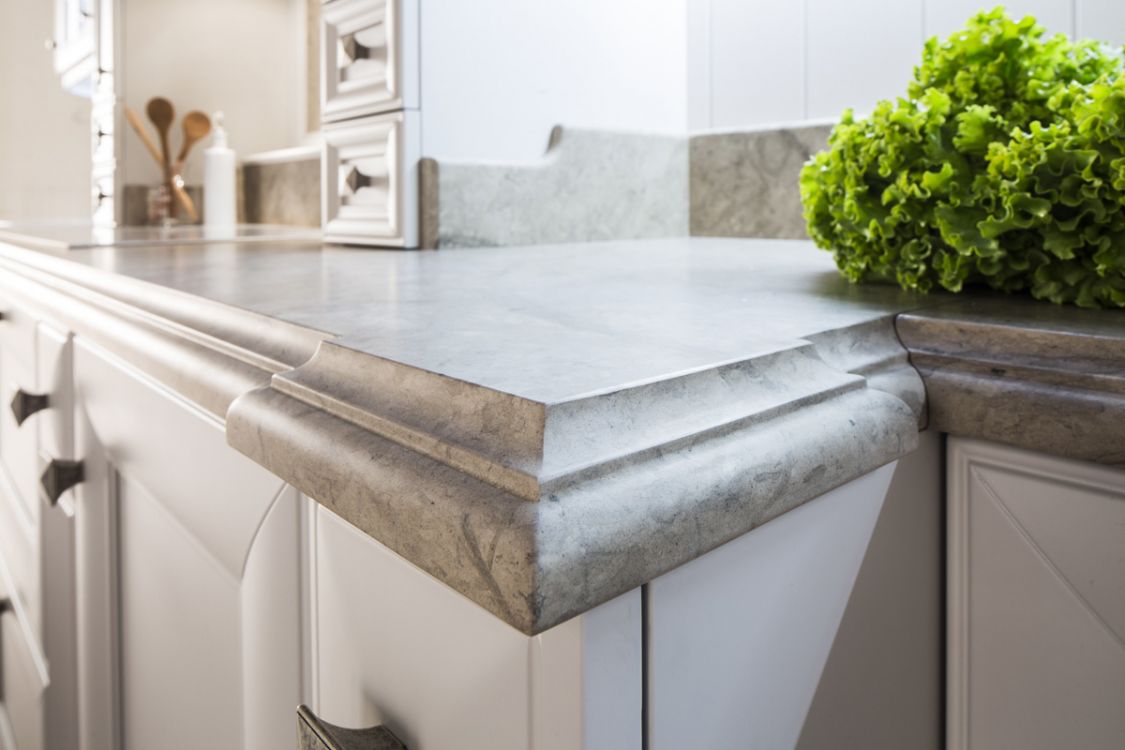 ‹
›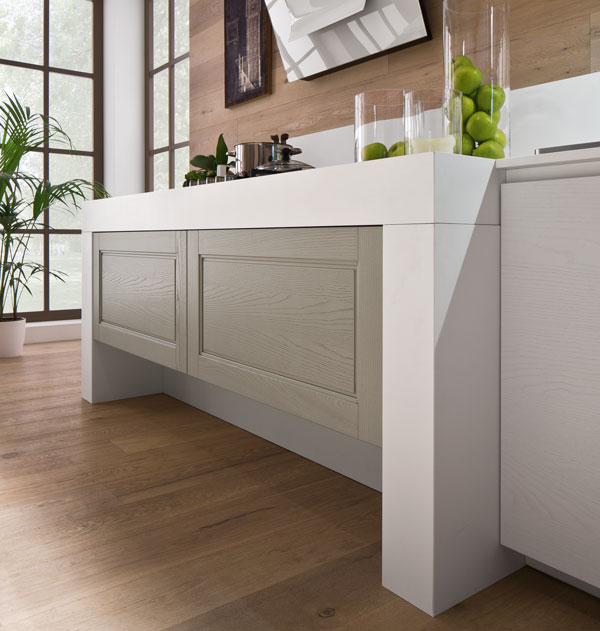 ACRYLIC
Made up of aluminium hydroxide, acrylic resin and coloured pigments, acrylic worktops are resistant to knocks and offer extremely uniform colouring, suitable both for mono-block kitchens and those with a more complex layout.
HPL LAMINATE – UNICOLOR LAMINATE – FENIX LAMINATE
Resistant to knocks and scuffs, these materials are waterproof and come in hundreds of different colours and finishes to match your fitted kitchen.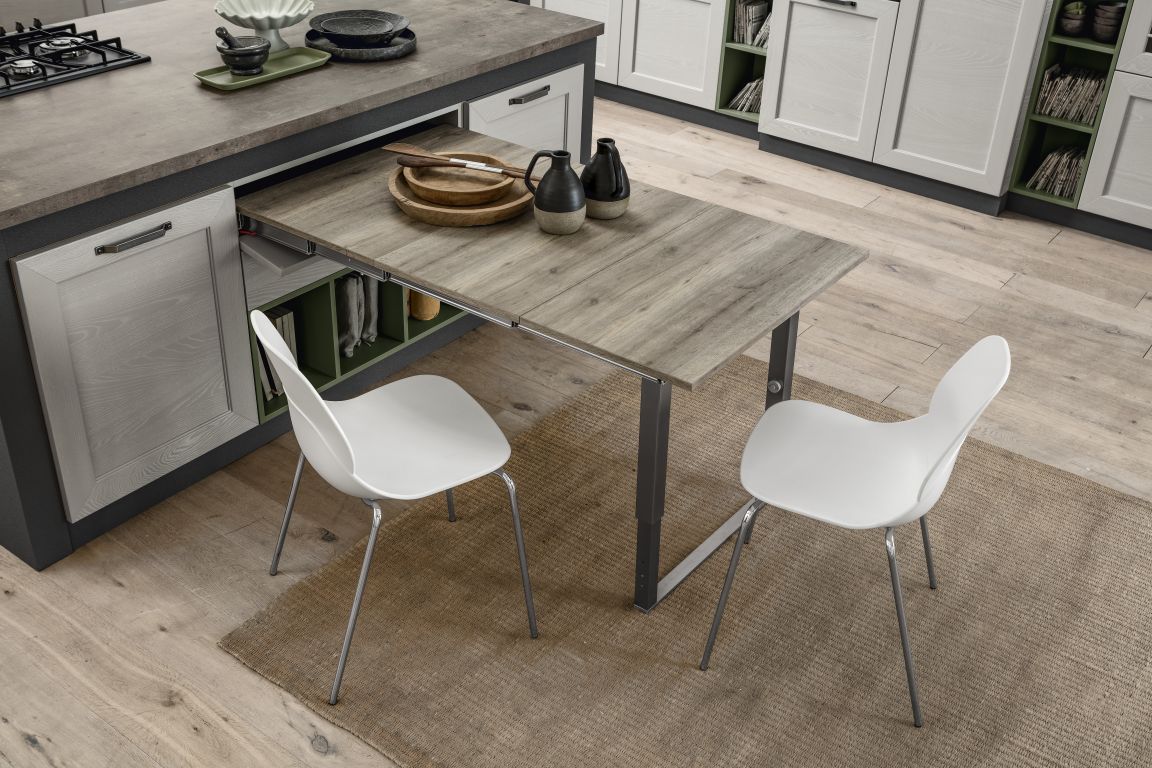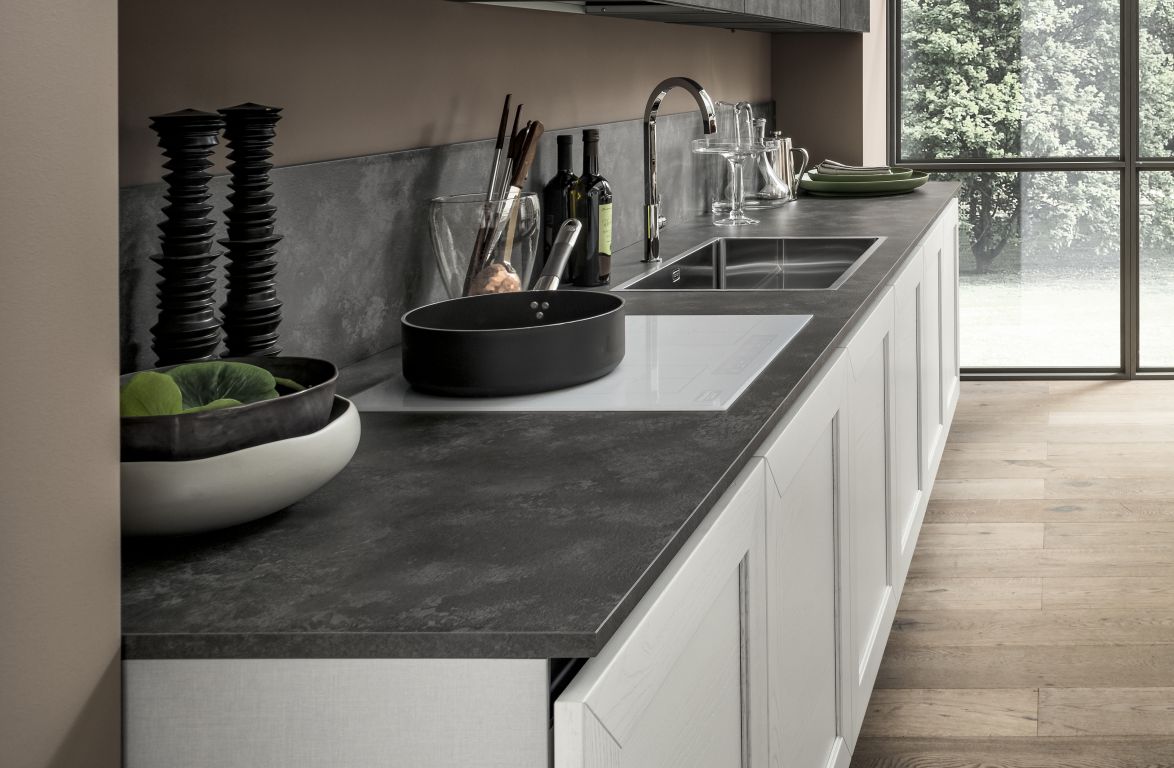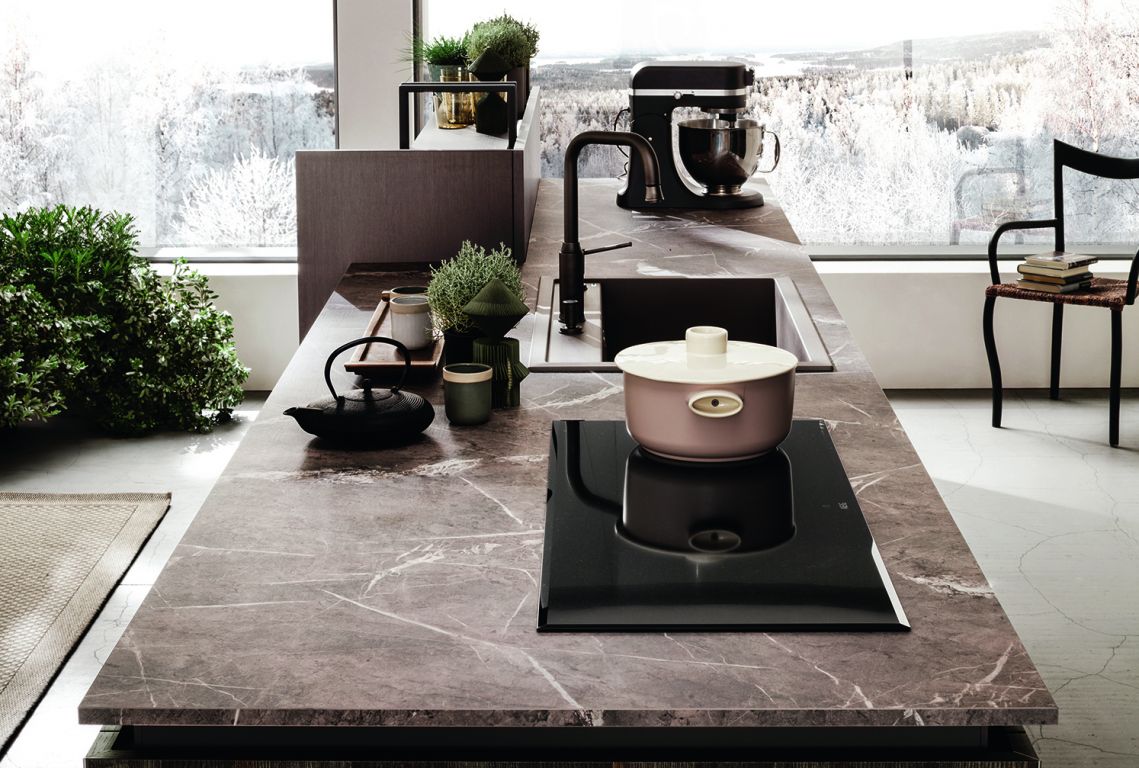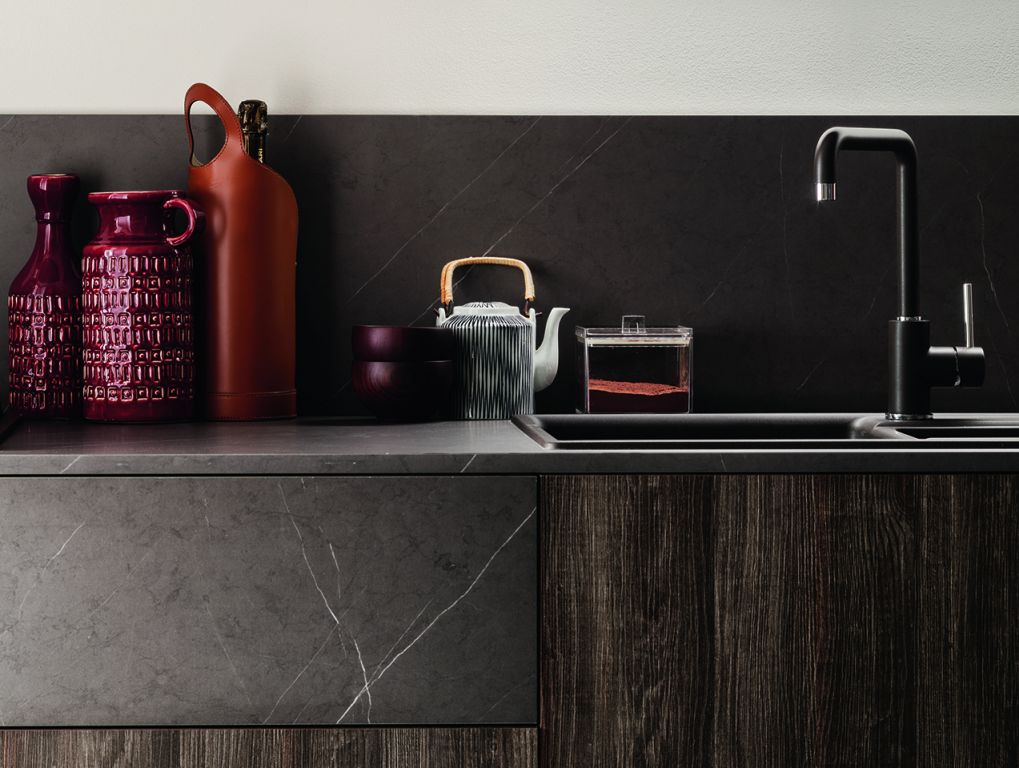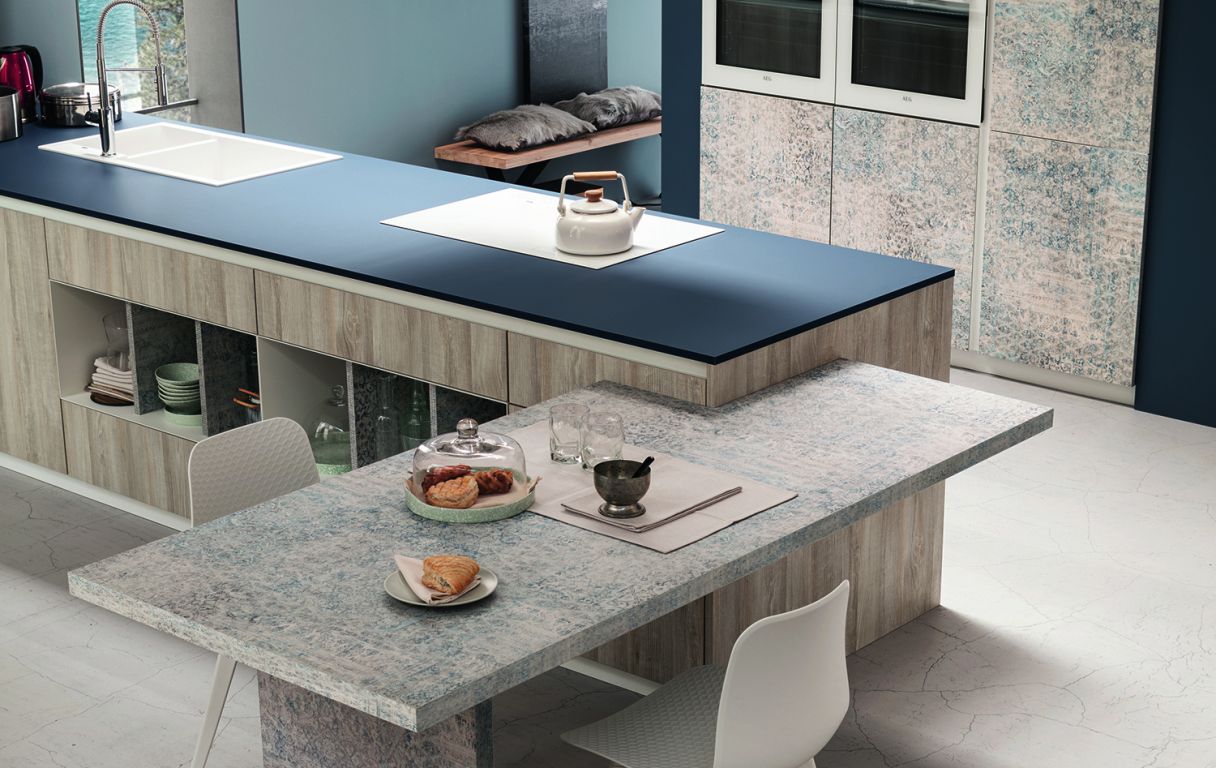 ‹
›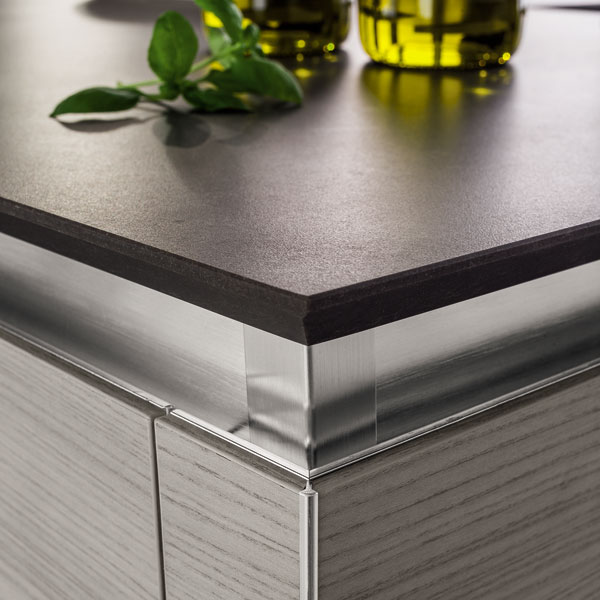 TECNIPLAN
Tecniplan is a mixture of silica sand, quartz, polyester resin and coloured pigments. This is a very hard-wearing, flexible and ductile surface, available in a wide range of colours. Available in gloss or matt, it's ideal for both modern and classic kitchens.
ECORESIN
The culmination of recent research in the field of high-performance synthetic materials, eco-resin worktops feature cement-polymer cladding with decorative water-based polymer-matrix micro-resin. Resistant and waterproof, the surface is as good as it gets, including from a design aspect: kitchen doors, walls, flooring, splash backs and panels can all be created using the same materials to create uniformity in the texture and tones of the space.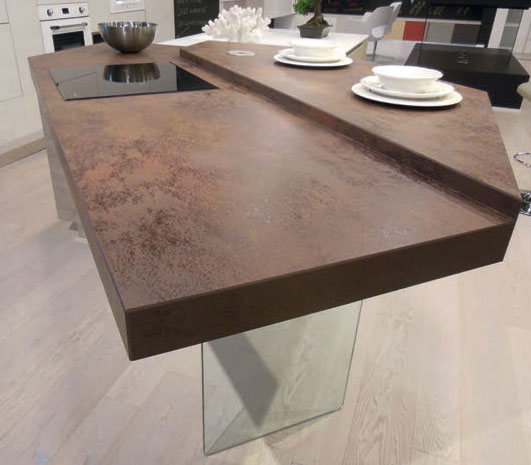 ULTRA-THIN STONE
This innovative product comprises a thin ceramic surface that is resistant to mechanical stress, chemicals, scratches, bending, scuffs, UV rays and mould. It works well both in minimalist kitchens and in those with more complex aesthetic designs. It works well both in minimalist kitchens and in those with more complex aesthetic designs.
SOLID WOOD AND VENEER
A worktop in wood brings warmth, safety and comfort to the kitchen; it can be chosen as part of a classic composition, or teamed with elements of a contemporary kitchen.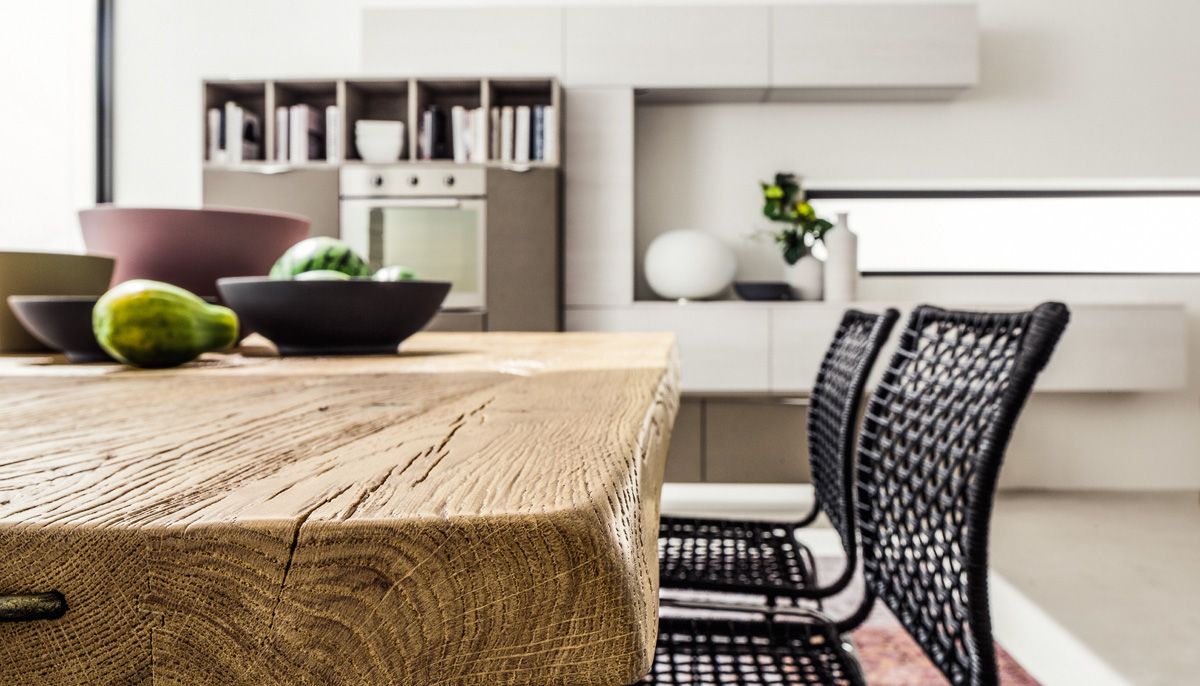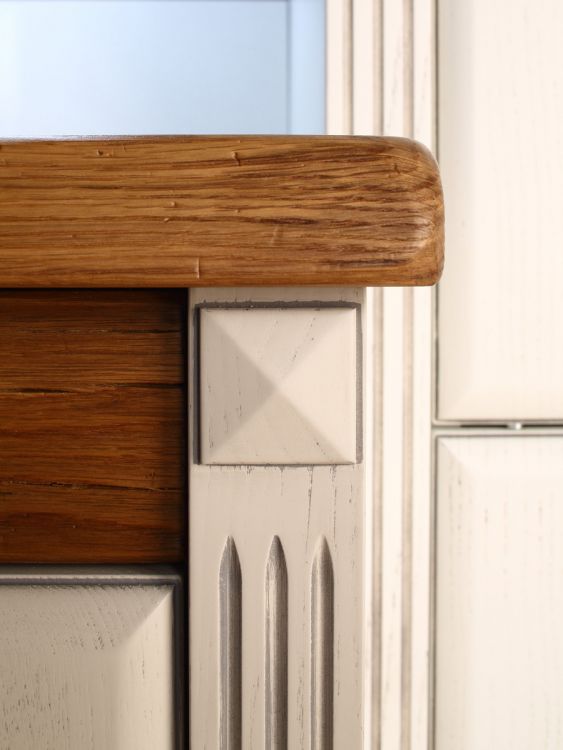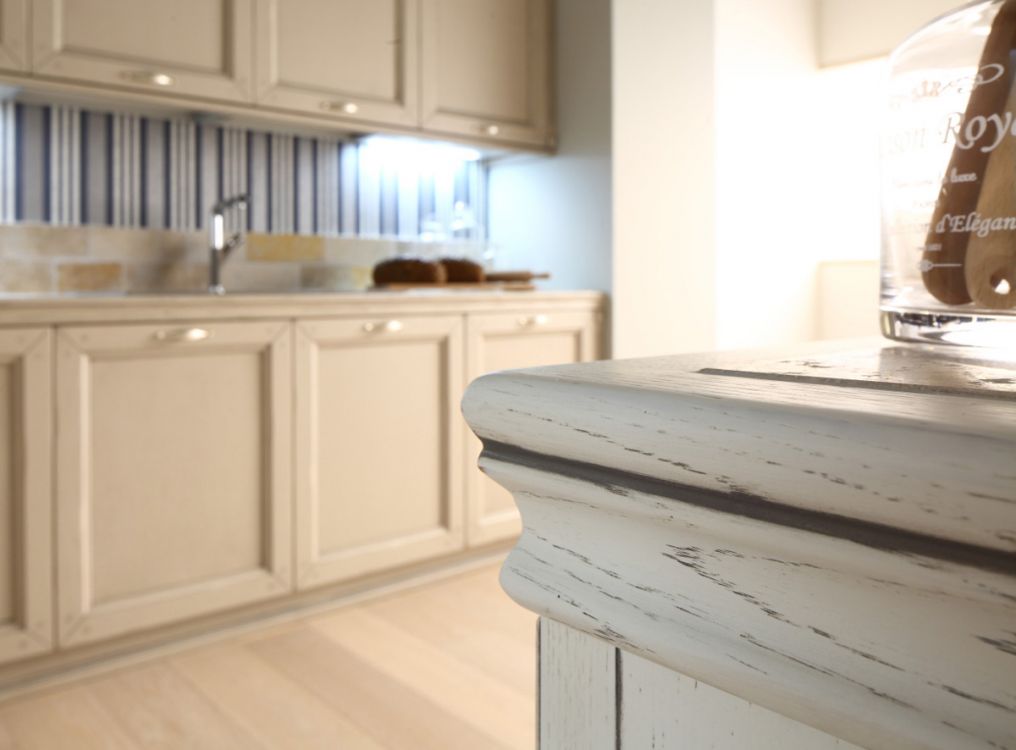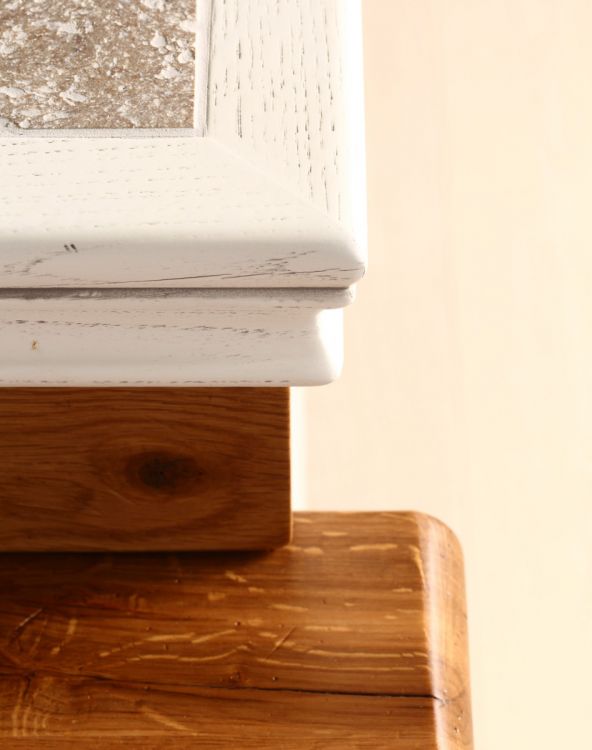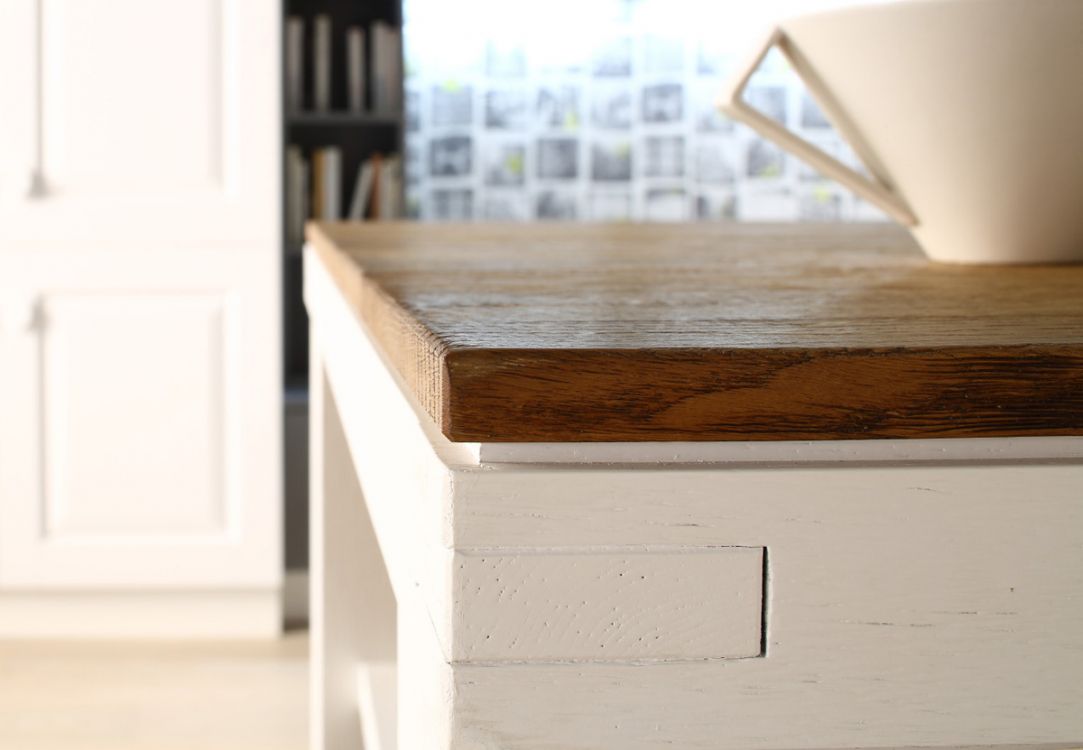 ‹
›